The Serendipity Experience | Life Coach Javea | JaveaOnline24


"the effect by which one accidentally stumbles upon something fortunate!"

The Serendipity Experience is run by Amanda O' Shea, a life coach and Body Practitioner offering Holistic Therapies - Reiki, Reflexology, Massage - Swedish, Indian Head and Acupressure.

Serendipity also offers Baby Massage Workshops and Courses. Amanda promotes the well-being of the whole family - parents, children and babies.
Amanda works with an understanding of some of life's simple truth's and principles. Spiritual workshops and retreats available.

Amanda uses only natural products, these are beautiful waxes and balms from New Zealand called "Tui Balmes".

Gift Vouchers are available - the perfect present to give!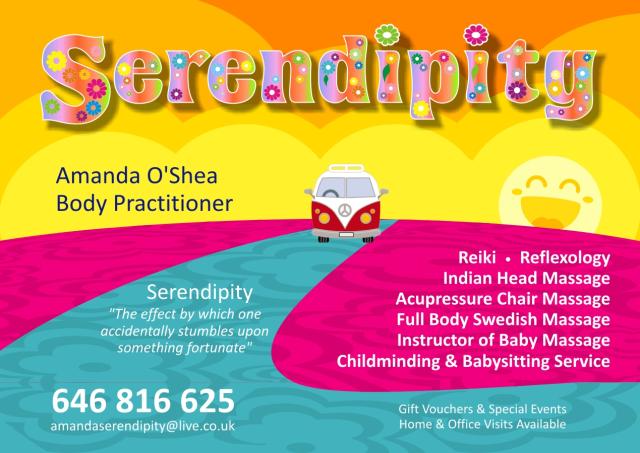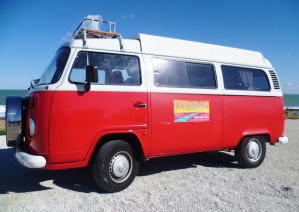 ---
The Business
The Serendipity Experience is a heart based project created and operated by Amanda O'Shea. Offering dream weekends in Javea as well as holistic treatments, baby massage workshops and a babysitting service to local residents and visitors alike

.
NEW! Dream weekends in Jávea
:
They
have created fun weekend packages, retreat style, based around major calendar events such as Valentine's, Mother's Day, Hallowe'en, New Year etc. Also encompassing local event dates for example the Jalon Valley almond blossom trail, The Mirador Challenge, San Juan fiesta, 3 kings etc. Bespoke packages can also be arranged for you and your special event, contact Amanda to discuss in detail
Visit Serendipity in the Port area of Javea or if you prefer the comfort of your own home or office, Serendipity also offers a mobile service.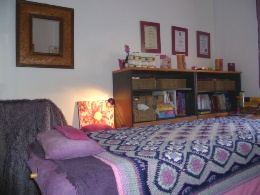 Amanda is actively involved in the local holistic community and she is the treasurer of the Costa Blanca Reflexology Area Group

.
A former Full member of the Association of Reflexologists (UK) , Amanda is now a member of Edireflex - a Spanish Reflexology Association that is based in Barcelona.
For more information on prices and special offers contact Amanda on 646 816 625 or email as per above
.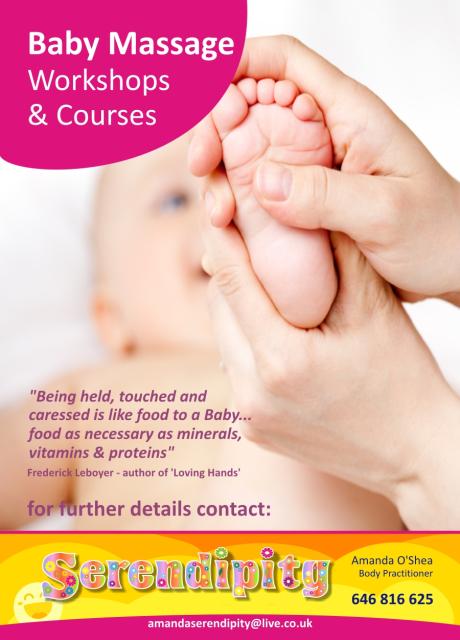 ---
The Treatments

REFLEXOLOGY:
A healing art working on the feet (and hands) to restore and revitalise the body's natural healing processes. Reflexology is an Holistic therapy

working the feet with manipulation and compression techniques stimulating over 7,000 nerve endings per foot.

The feet reflect a map of the entire body, there is a reflex area for every organ and body part.
We work these points to release any blockages and stimulate the body to balance, encourage and boost its remarkable self-healing mechanism, and create a state of health and well-being.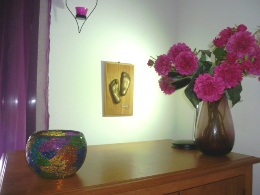 REIKI
-
The Japanese word "Reiki" means Universal Life Energy to describe an energy healing system. Practitioners draw on and channel "Reiki" energy to rebalance and replenish the body. Reiki aims to promote health and maintain well-being!
INDIAN HEAD MASSAGE
-
A wonderful relaxing, safe, simple yet effective therapy working on the head, face, neck, shoulders and upper back to ease aches and pains and relieve stress. It concentrates on releasing tension caused by today´s modern lifestyle!
ACUPRESSURE CHAIR MASSAGE - This is a fully clothed massage given in an ergonomically designed chair. Working on the back, neck, shoulders, head, arms and hands to really get the circulation moving. (Not suitable for pregnant women.)
SWEDISH BODY MASSAGE - Using 'altogether natural' Tui Balmes & Waxes , swedish massage aids relaxation and releases tension in tired, sore muscles. Stimulating the circulatory system improves the supply of oxygen and nutrients to body tissues; also stimulating the lymphatic system improves the elimination of waste products from the body.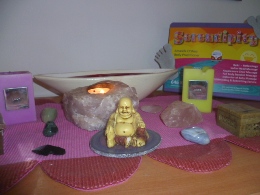 BABY MASSAGE WORKSHOPS AND CLASSES - For all babies from 8 weeks to 8 months. Come and learn about the importance of touch and the benefits of Baby Massage (such as relieving common infant ailments - colic, dry skin etc. ). Learn how to massage your baby with natural products and a series of wonderful strokes to help your child to thrive to his or her full potential. A perfect opportunity to meet like-minded parents in a friendly environment.